Counterfeiting from genesis meds steroids in the pharmaceutical industry has reached epidemic proportions. There have been numerous methods developed in an attempt to curtail the problem, but these attempts have met with little success. Holograms, bar-coding, use of special packaging material and even the use of embedded micro chips on high value items have done little to prevent this widespread problem.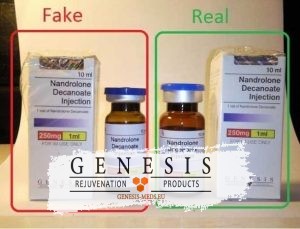 Genesis product verification is comming soon
Genesis meds have product verification system for all our products to counteract counterfeited products. We will be providing best quality anabolics for our customers as long as we can do.
Genesis Fakes
While we make every possible effort to secure the authenticity of our products through product verification, due to the prevalence of counterfeit pharmaceutical products, customers should be wary of:
• Labels that appear to have been altered.
• Misspelled or altered product content.
• Poor quality material or packaging.
• Missing codes, trademarks or other information